The 2018 trade show circuit jumps to a quick start with back to back shows on the west coast. The PPAI show is in Las Vegas on January 16-18. The Imprinted Sportswear show is in Long Beach on January 18-20. Both of these events are historically, exciting due to new products launches and innovations. The added bonus that it should be above freezing in both locations makes them fun venues to spend time.
However, for those who are on different coast lines or whose schedule does not permit, we are action packed for 2018. We are sure to be at an event near you soon. For a complete list of our upcoming events check out this
calendar
.
Why should you attend?
Many reasons are listed for not attending trade shows. Though they are legitimate reasons to pick your events carefully, it is a wise choice to attend one event a year. Let's see if we can balance the pros and cons.
Reasons for not attending.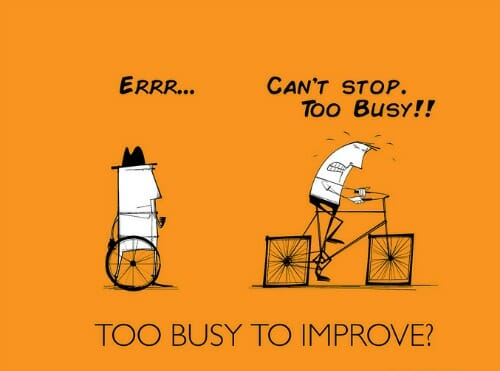 We are not planning to upgrade our equipment.
We are too busy with orders to get away.
Our place needs management to run the facility each day.
There is never anything new that would change our company.
We can't afford anything new.
It's so expensive to go.
We train our own employees.
Etcetera.
Seriously these are the reasons we hear.
So let's go through these and see if there is another viewpoint.
Nope, you probably are not planning on an upgrade. However, looking for ways to optimize performance of what you have is always worthwhile. With updated maintenance information and tools, machinery will last longer. This is a major cost savings for any business.
Too busy FOR THE WHOLE YEAR? There are events all over the country every month. Small regional shows have information that is worth knowing just as much as big shows.
This is an excuse screaming for show attendance. There are seminars on production management just so that the production floor can run seamlessly without upper management intervention. If "I'm essential for every day" is the reason, then take a seminar and lighten your load.
Sometimes there aren't new things. True. However, we could all use a refresher course. As you are driving in the mall parking lot and thinking that all these people need a driving course, remember your shop. Everyone could use a quick study in everything they do from time to time.
Your budget is tight has some validity. So don't buy anything! Just learn. Sit with other business people and ask questions. Not about your favorite sports, but about how their business handles day to day activities.
The shows typically have free passes to enter. Pick one you can drive to. Talk to people. Free info. Sounds reasonably priced to me. Seminars cost money, true. Talking to people on the floor is free.
So, you are up to date on all new technology, right? So how you train your people is top-notch? Um huh. Think again. Quality people learn fast. They can learn new things that will help your business grow and be more profitable.
Should we keep going or do you get the idea?
So what do you do if you are looking for something new.
Attend all events with an open mind. We see many people who go to a show thinking that they know exactly what they are there for. That is good. They have probably done their research and are comfortable with what they are planning. However, look around. There are rows and rows of interesting products that might shed new light on old problems or change your mind on what you think you need.
If you are looking for one thing, talk to everybody who know something about that issue. Different manufacturers can give insights on solutions from different perspectives. Be open minded. You are there to learn something and, though you may have years of experience, new technology changes the game.